Home
Welcome to the web site of RWH Thoroughbreds P/L. Here we will keep you up to date with all the stable news.
At RWH Thoroughbreds P/L our stable offers horse breaking, pre-training, race training and rehabilitation. Thoroughbreds are our business and our stable philosophy is to provide a professional service with an understanding of the thoroughbred.
With our varied experience and a lifetime of working with horses, we have the right mix to achieve the best out of our horses. All enquiries are welcome.
Please feel free to browse our web site and learn more about us or contact us direct.
Rick Harrison, Horse Trainer - 0417696677
Jo Malloy, Racing Manager - 0417696678
Horses Currently Available
3 year old Bay Filly
Sire: Testa Rossa Dam: Paris Plaits
Join us to race this well bred filly by the super sire Testa Rossa. One of the best gallopers of his era, the tough and talented Testa Rossa amassed over $3 million during a 28 start career that saw him win 13 races - six of those (Sir Rupert C...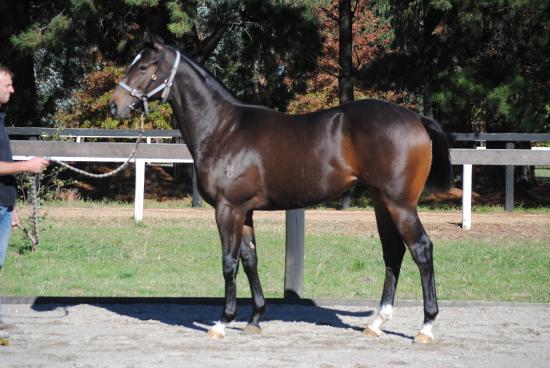 3 year old Brown Colt
Sire: Statue of Liberty Dam: Madame de Here
Stunning colt available now for syndication. PM for more details.
Recent Winners
| Horse | Date | Race | Margin | Jockey |
| --- | --- | --- | --- | --- |
| Filius | Nov 07, 2017 | 5 - Cranbourne | 1.30 | C Quilty |
| Filius | Feb 17, 2017 | 3 - Tatura | 2.30 | J Keating |
| Zaaresque | Nov 25, 2016 | 3 - Cranbourne | 0.10 | C A Robertson |
| Obrigato | Nov 22, 2016 | 3 - Moe | 0.20 | B Higgins |
| Son Of Sami | Jul 01, 2016 | 4 - Racing.Com Park Syn | 0.40 | Alan Creighton |
| Laundered | Jan 23, 2016 | 5 - Hanging Rock | 2.80 | Alan Creighton |
| Son Of Sami | Jan 18, 2016 | 5 - Mornington | 0.20 | Alan Creighton |
| Laundered | Jan 03, 2016 | 9 - Geelong | 0.10 | Alan Creighton |
| Son Of Sami | May 15, 2015 | 3 - Geelong Synthetic | 0.20 | Alan Creighton |
| Laundered | May 10, 2015 | 3 - Bairnsdale | 0.80 | Alan Creighton |
Latest Results
| Horse | Finished | Date | Race | Margin | Jockey |
| --- | --- | --- | --- | --- | --- |
| Chicolabel | 11 | Mar 17, 2018 | 3 - Geelong | 15.10 | Ms J Payne |
| Zaaresque | 8 | Mar 01, 2018 | 8 - Terang | 8.40 | C Quilty |
| Filius | 8 | Mar 01, 2018 | 7 - Terang | 6.20 | C Quilty |
| Chicolabel | 5 | Feb 21, 2018 | 1 - Kyneton | 5.70 | C Quilty |
| Filius | 4 | Feb 08, 2018 | 8 - Ararat | 5.00 | Melissa Julius |
| Zaaresque | 5 | Feb 08, 2018 | 8 - Ararat | 5.10 | J P Fahy |
| Chicolabel | 8 | Feb 01, 2018 | 3 - Racing.Com Park | 7.00 | C Quilty |
| Eroe | 9 | Jan 17, 2018 | 2 - Moe | 15.50 | C Quilty |
| Chicolabel | 4 | Jan 17, 2018 | 4 - Moe | 1.70 | C Quilty |
| Filius | 5 | Jan 17, 2018 | 8 - Moe | 1.30 | Stephen Brown Jnr |
| Chicolabel | 6 | Jan 01, 2018 | 1 - Mornington | 4.50 | J R Todd |
| Zaaresque | 8 | Jan 01, 2018 | 7 - Mornington | 11.50 | J R Todd |
| Filius | 2 | Dec 29, 2017 | 8 - Bairnsdale | 1.80 | C Quilty |
| Laundered | 4 | Dec 29, 2017 | 7 - Bairnsdale | 2.50 | C Quilty |
| Eroe | 6 | Dec 16, 2017 | 3 - Cranbourne | 7.30 | J R Todd |